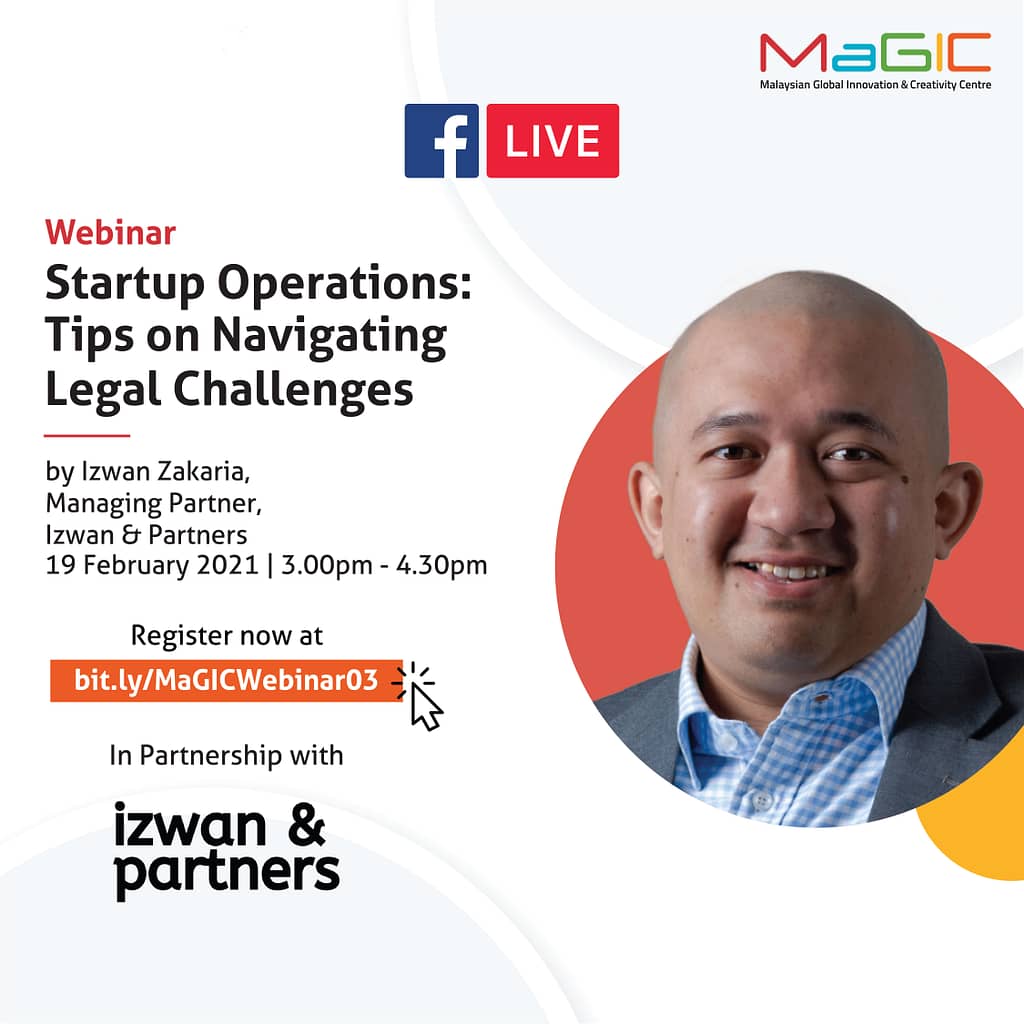 As part of our education series, we're pleased to announce that we're collaborating with MaGIC (Malaysian Global Innovation & Creativity Centre) more closely this year to focus on more relevant legal contents especially focusing on useful legal tips and advice for technology companies and startups in Malaysia.
Please join us on 19 February 2021 for a complimentary webinar on legal issues that you should know in your entrepreneurial journey.
In this webinar, we will focus on compliance and legal issues faced by many early stage companies like business formation and structuring, employment-related issues and best practices, protection of business using contracts, dealing with venture capitals and securities law and exiting your startup (like when and how to sell your company).
In 2020, we have signed a collaboration deal to be involved as a strategic legal partner as part of the MaGIC startup ecosystem.
Here's the link to RSVP and sign up.