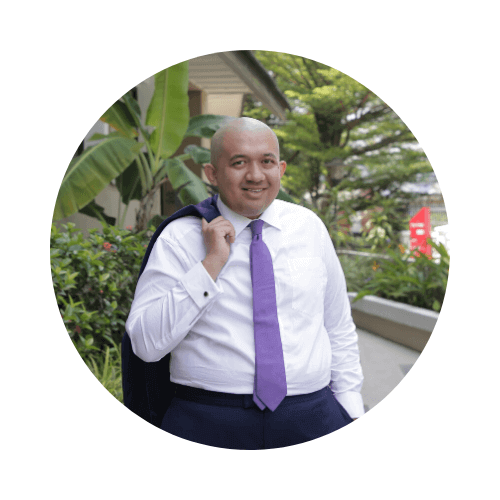 Startups, contracts, regulatory compliance
Izwan Zakaria is the founder and managing partner of Izwan & Partners, a technology and startup focused law firm.
Izwan has over a decade of legal experience in corporate and commercial laws. He has direct experience in acting for online and digital businesses like equity crowdfunding, peer to peer lending, ecommerce, and robo advisory platforms and other disruptive technologies.
His involvement in the technology sector also extends to advising fintech clients on compliance matters relating to regulatory developments in the industry as set out by the Central Bank and the Securities Commission.
Izwan has experience in venture capital fundraising having acted for startups and investors across sectors such as technology, media, e-commerce, fintech, fashion and agritech.
Izwan is a member of the Fintech Association of Malaysia and active in the Malaysian startup ecosystem, where he regularly mentors early stage entrepreneurs and speaks at events on compliance and fundraising matters. He is currently a mentor and adviser at Founders Institute (a pre-seed start-up accelerator with a presence in over 180 cities worldwide).
Work experience (highlights)
What people say about Izwan
"Izwan has been, and still is, an invaluable partner as our legal counsel and friend, through out our journey as an agritech startup in Malaysia and Singapore. He has helped us with our fund raising, business connections, legal contracts and shared us on potential grants landscape and social impact that we can make!"
"Izwan Zakaria, the only name that pops up each time my tech startup friends ask me to recommend them a future-proof lawyer. He has the skills, the knowledge and experience. His advice is sound and practical too."
"Izwan supported my ambition to build my own social enterprise and opened doors to his connections and networks, allowing me to grow my social enterprise to where it is today. His genuine intention in helping startup entrepreneurs is portrayed through his constant support and advice."
"One thing that struck me about Izwan is that he really wants the best for everyone! He is resourceful and honest, and also empathetic. Izwan also has an eye for tech and startup related stuff, so do talk to him!"
Izwan is well versed in helping start ups with legal advice.
If you're a startup and curious about building a ready commercial presence and where to head for investments, you'll search in vain for anyone with more extensive insights than Izwan.
We've recently signed a memorandum of understanding with Adl Advisory to further promote and develop the Islamic fintech ecosystem in Malaysia and overseas. Read more about the deal.
Izwan & Partners is pleased to have advised Malaysian based biotech startup Life Origin on its recent undisclosed seed fundraising round from Glocalink, a Singapore based venture capital fund.