Legal counsel for technology companies and startups
Legal issues are messy and complicated. We help startups, tech companies, and investors navigate legal challenges so that you can get back to doing what you do best.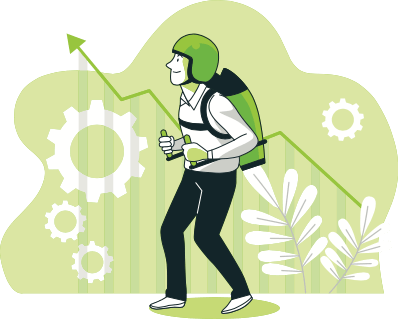 Technology and startup focused
Get peace of mind when you work with a technology and startup focused lawyer
As a virtual and fully cloud based law firm, forget the hassle of physical meeting and meet us everywhere 
It's not just legal advice
Like Silicon Valley law firms, we also open doors to our clients to our network in Malaysia and overseas
Izwan & Partners is a boutique corporate law firm that advises early stage technology companies dealing with complex cross border legal issues in highly regulated industries who appreciate regular and personal contact with senior counsel.
We pride ourselves on providing practical and, with an eye to the future, conservative advice regarding the use of cutting edge technologies in complex and shifting regulatory environments. Our clients are in business for the long run, and so are we.
Hi, I'm Izwan! I'm a corporate lawyer with over a decade of legal experience in various corporate deals and transactions like M&A, private equity/ venture capital, and other technology transactions.
As a young boy, I've been obssesed about technology matters. I still remember the day my mom got me my first personal computer (it was a Windows 95) and the loud dial-up sound that we had to go through every time we need to get connected to the web (and the shock when you get the expensive monthly bill!).
So when I began my legal career, even though enjoyed working in big law firms acting for large corporate deals, I realise that I love working with technology companies, startups and entrepreneurs a lot more.
So in 2019, I decided to start my own corporate law firm, Izwan & Partners a dedicate niche legal practice in the technology and startup space. We usually act for startups, tech companies, and investors, but we're always open to new challenges.
Izwan Zakaria
Managing Partner
We provide an end-to-end solution for any startups and technology companies that wants to run a global business here from Malaysia. Here's what we can do for you.
Running a startup is hard. We help you manage legal issues like dealing with cofounders and customers so that you can focus on what's important to get your company off the ground.
Fundraising can get messy. Whether it's equity crowdfunding or an angel investor or a venture capital, we can help you navigate compliance issues so that you can get fundraised.
Not sure if you need a licence to run your tech company? Or need a legal counsel to deal with the regulators to get the necessary approvals? We've got your back.
Managing intellectual property assets can be difficult especially for tech companies. We help you protect your important assets so that you can monetise your software.
Contracts are long and confusing. We help you demystify legal contracts and manage your legal risks with practical terms so that you can focus on scaling your business in no time.
Setting up a venture fund is not an easy business. We help venture capital and private equity funds apply for the necessary approvals to preparing the fundraising documents.
We are passionate about the growth of the startup and technology ecosystem in Malaysia. In 2020, we've launched The Startup Law Blog,  a website covering legal topics and resources including issues and current events related to the technology and startup ecosystem in Malaysia.